At Oberer Thompson, success results from the partnerships we form. We have spent decades fostering relationships with staff, suppliers, trade partners and clients and we leverage those connections to provide a superior customer experience. Our team ensures that your goals are clearly defined – and ultimately achieved – in every phase of the construction process. Expectations are not only met, but consistently exceeded!
Design Build is a "one-stop-shop" approach to commercial building where the contractor, architect and designer work together to accomplish a common goal.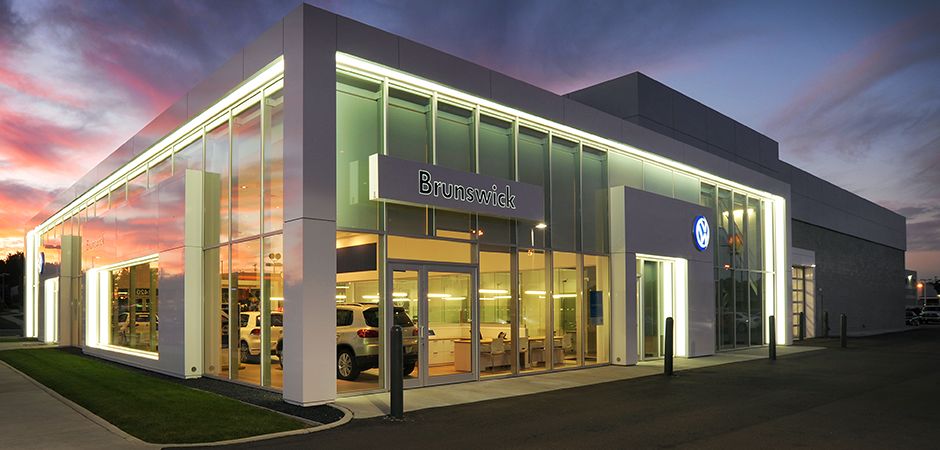 The Design Build approach offers these advantages:
Single source accountability
Better budget / time management
Enhanced communication 
Faster project completion
Quality control
The Design Build process usually begins with a commercial concept or an idea, from which an initial meeting is set to determine the scope of work. From this meeting, the Design Build contract is drafted and the design phase begins. After the design phase is completed, solutions are presented to the client, and from approved schemes, cost options and project specifications are developed and solidified.
Design Build has become a popular construction strategy as it eliminates many of the common problems and setbacks sometimes associated with the traditional building process.
At Oberer Thompson Company, our construction team is a collection of well-trained and experienced professionals representing every trade and construction discipline.
With a long practice of working together, Oberer Thompson Company provides:
A proactive design-build team focused on building and delivering successful projects
Quality workmanship through industry best practices
Superintendents committed to efficient site control and construction management
Job-site safety education and procedures compliant with local and national regulations
Full material and craftsmanship warranties to guarantee customer satisfaction
Through this team approach, Oberer Thompson Company creates high levels of continuity and communication that ensure a successful project completion.
From project scheduling to enhancing project design and construction quality, effective project management is critical to the success of any commercial project.
At Oberer Thompson Company, our experienced staff of construction managers develop, implement and supervise:
Detailed project planning and accurate scopes of work
Job costs and budgetary projections
Construction documents, drawings and schedules
Quality control from the office and in the field
Safety practices
Project progress reports, closeouts, and warranty compliance
This professional supervision provides Oberer Thompson Company customers confidence and continuity in our projects from pre-construction services to final inspections and grand openings.
Oberer Thompson Company has been designing and building tenant improvements since 1996, and provides creative and distinctive construction solutions for a variety of commercial needs.
We offer:
On-time project delivery
Competitive pricing
Experience working with landlords and tenants to meet critical deadlines
Strong existing relationships with local commercial Realtors
With "in-house" design build capabilities and sensitivity to unique customer requests, Oberer Thompson Company specializes in the construction of various commercial and retail spaces, healthcare and medical offices, restaurants, multifamily and student housing, as well as specialty renovations.
At Oberer Thompson Company, maximizing your company's resources is one of our highest priorities. Through systematic examinations of time, materials and construction methods, we are able to provide our clients with the most cost effective approach to completing their project.
Our five-step approach to value engineering helps us:
Gather information about our customers' wants and needs
Measure available alternative materials or processes
Analyze construction options to evaluate the most cost-effective building strategies
Produce a comprehensive construction plan
Evaluate the construction plan with the customer to optimize the use of available resources
Through the value engineering process, Oberer Thompson Company is able to satisfy customers' needs while maintaining the reduced costs that businesses demand.